RESIDENTIAL AND NURSING HOME "FATHER GIOVANNI SEMERIA"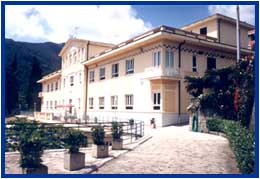 The activity of our home is centred on the elderly guest. Our aim is to orientate every service to the exclusive benefit of the person: from this perspective the medical, nursing and social care turns out to be brotherly, respectful; it gives value to human dignity; it is sharing, affection, esteem, understanding, friendship, and it does not result to be only a cold and detached professional relationship.
For this reason we strive to keep the family and social relationships alive in every moment.

Liguria, a region of grouped villages, giddy high vineyards, twisted olive trees, hostile coasts of grey rocks, offers here its roughest but most charming feature. In this fantastic and magnificent scenery stand the villages of the "Cinque Terre": Riomaggiore, Manarola, Corniglia, Vernazza, Monterosso.

Just here in Monterosso, the most westward of the five villages, situated in a green valley facing a bay east of the promontory "Punta Mesco" and surrounded by sloping hills where olive and lemon trees grow, there, our Residential Home for both self-sufficient and non self-sufficient old people is.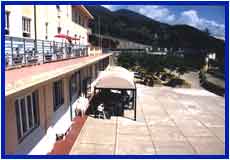 You can easily access to it both by car, thanks to the new road connecting with the motorway exit of Corrodano, and by railway.

This structure was founded by Father Semeria in 1924 and for that reason it has been dedicated to him. Since that time it has undergone remarkable changements, restorations and enlargements up to the present state.
---
Coop. Padre Semeria - Via Padre G. Semeria, 35
19016 - Monterosso (SP) - Tel. 0187 817514 - Fax: 0187/818192
consorziosemeria@gmail.com
Privacy policy